The Journey Volume 2: Badlands, Great Time
Hello and welcome to the Nathan Schaffer Photography newsletter!
Thank you for your interest in my artwork and the stories behind each photograph. Art is more than a sculpture or picture. Art tells a story, inspires emotion, and allows us to see the world from a different perspective. I am excited to show you the world through my lens. This newsletter will focus on my adventures and artwork while making sure you're the first to learn about new pieces, promotions, and giveaways. Please continue with your interest and invite your friends and family to sign up as a contact on my website, www.schafferphoto.com, so they may join in the adventure.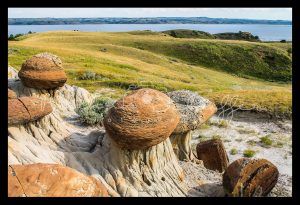 Some of the most beautiful and unique landscapes can be found in North Dakota. These ever-changing and eroding Badlands show rocks that were created millions of years ago. Rivers carved out stunning natural features that still stand today. Erosion has created prominent pillars called hoodoos with large rocks, petrified wood, or fossils on top. Layers of sand, volcanic ash, silt, and clay that were deposited ages ago are visible in the landscape. This land is so captivating and unequalled that Teddy Roosevelt once said, "I never would've been president if not for my time in North Dakota." What feelings does my new piece of art evoke in you?
Sincerely,
Nathan Schaffer